As the New Year approaches, I was delighted to read Martha Beck's article in the January 2017 issue of O, the Oprah Magazine, "You Say You Want a Resolution. . . . "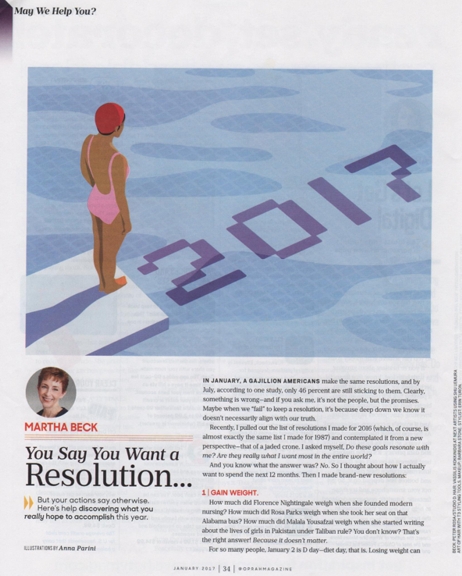 Beck notes that her resolutions for 2016 were almost identical to those she made back in 1987 and asked herself two questions: "Do these goals resonate with me? Are they really what I want most in the entire world?" She concluded that it was time for new resolutions, which, I note, on their face look to be the polar opposites of classic New Year's resolutions.
Among her new resolutions:  "spend more" (. . . positive attention to what she already has); "be self-involved" (and distance herself from people she doesn't trust), and "forget what I've learned" (releasing misperceptions). She encourages her readers to compile their own new resolutions: "You may want to underachieve. Oversleep. Fritter away more of your days."
My favorite on her list is the first resolution: "Gain weight." Beck writes: "For so many people, January 2 is D day–diet day, that is. Losing weight can be a laudable goal, but this year I'm going to think about weightier matters–weighty as in 'of great importance,' a definition that does not apply to dress size." Beck notes that it absolutely did not matter what Florence Nightingale, Rosa Parks or Malala Yousafzai weighed when they made their marks on the world. And so, Beck writes, start asking "What would really make me happy right now?":  "Whenever body shame creeps up on me, I resolve to refocus on adding meaning to my life."
With the New Year, I resolve to be ever grateful for the increasing strength of my body as I enjoy more activity (including my rediscovered love of swimming); for already owning a wardrobe filled with flattering clothes in a range of smaller sizes in which I can "shop" as my shape reflects a fresh focus on fitness; and for my health, all within the context of the love of my husband and all those family members, professional colleagues and friends who are dear to me. In short, I resolve to gain weight (in the Martha Beck sense) and, by gaining weight, to lose weight in a healthy sense as well.
I resolve to concentrate on "what would really make me happy right now." In that light, let me share a few images that resonate with me and make me smile — perhaps the inspiration for future resolutions. Happy New Year!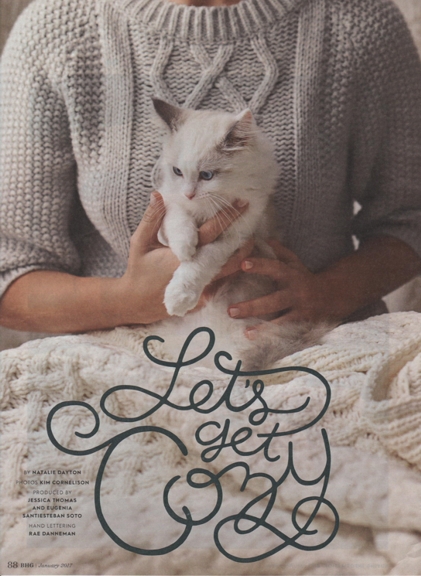 Save