The October 2012 issue of Harper's Bazaar provides its take on what to buy in footwear this season. The recommended style for purchase incorporates a block heel, as seen on the Michael Kors sandal pictured below. Bazaar comments: "A chunky sandal in a metallic hue is right, right now."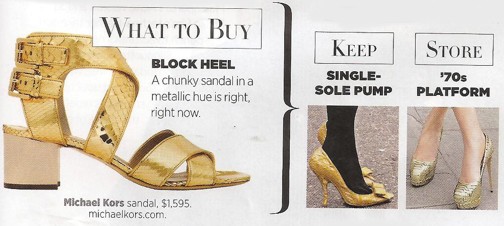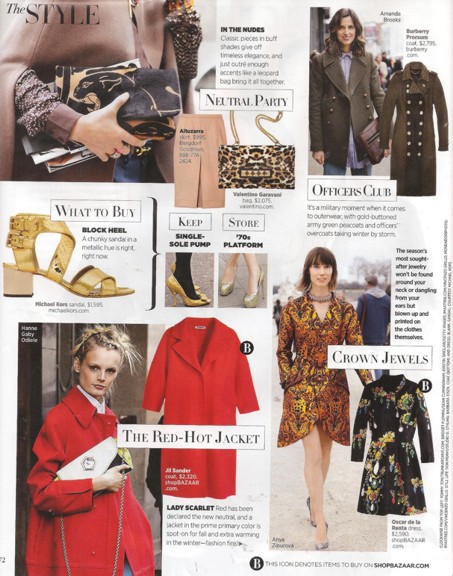 Not only is the block heel style cutting-edge, it is comfortable and stable. That particular $1,595 Michael Kors pair is not in most women's budgets, so it will be necessary to do some shopping to find other designs with block heels.
Here's a pair of suede fringe pumps featuring block heels from Prada, available at saksfifthavenue.com. These pumps are $530.
Nordstrom.com has only a few styles that fit the bill, including the color block look below from VC Signature, originally $225, on sale for $111.90.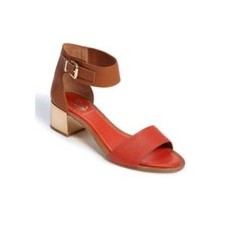 There are other sandals with chunky heels on Nordstrom.com, but they are almost exclusively platform style sandals. While Harper's Bazaar says "keep" the single-sole classic style high-heel pump, the magazine says "store" '70s style platform shoes.
It's great to be both chic and sure-footed. Take note: It seems that platform shoes may be on their last legs.