For some of us over 40 (or well over 40!), one issue of personal appearance that arises as we age is the appearance of our necks. Nora Ephron wrote a book famously titled I Feel Bad About My Neck: And Other Thoughts on Being a Woman.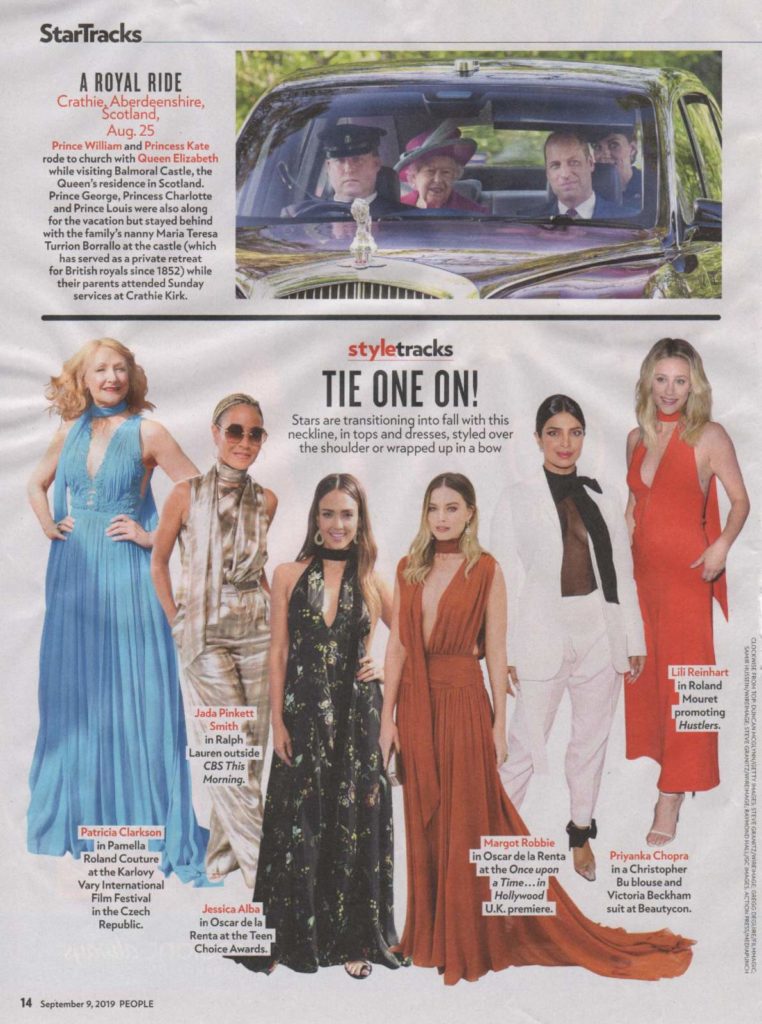 This season, designers appear to have taken note. Oscar de la Renta and Ralph Lauren are among the designers whose creations include a strip of fabric that encircles the neck and puts it out of sight. The September 9, 2019 issue of People spotlights a number of celebrities, both over and under 40, who have been photographed in the look. Note that many of the designs include an otherwise plunging neckline, but some attach the strip to a more modestly covered bodice (except in the case of Priyanka Chopra, where it appears to be sheer).
Another big trend for Fall 2019 is the return of the silk scarf, which of course can also serve the same purpose of encircling and hiding the neck. If you feel bad about your neck, you have some excellent on-trend fashion choices this season.