No doubt we all see fashions from time to time that we simply cannot appreciate. Whether the design constitutes a reminder of personal bad choices with which we dabbled in the past, or combines pieces or colors in ways that jar and repel us, there's likely something presented as new each season by designers that doesn't meet our personal aesthetic.
Some design ideas are bad for quite another reason – they are entirely impractical. This spring one style that has seen a resurgence is that of woven handbags. I'm not talking about tightly woven designs, such as the beautiful traditional Italian leathers of design houses like Bottega Veneta or summertime rigid wicker bags. I'm talking about loose weave, macramé-like designs. While these designs may have some eye appeal, they are remarkably impractical and can be downright dangerous to carry.
From the Spring 2021 issue of C California magazine, examples of tightly woven bags by Kate Spade New York and Maje M, plus a net "Filet Le Pliage bag from Longchamp and a macramé-embellished leather tote from Tod's.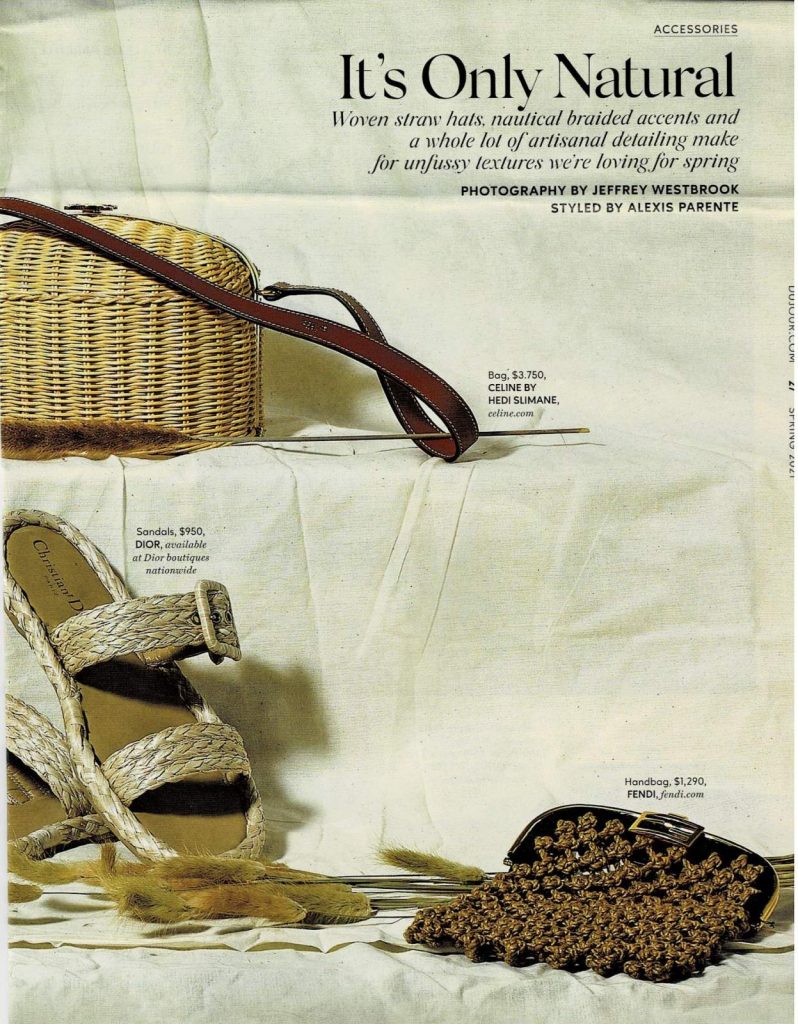 From the Spring 2021 issue of DuJour magazine, a wicker bag from Celine by Hedi Slimane and a macramé bag from Fendi.
Consider you have one of these loosely woven bags slung over a shoulder or carried on your arm, and the weave catches as you walk by a store display, a door handle, the arm of a chair. . . . and suddenly you feel the tug and then the horror of knowing that your designer bag may cause damage to property if not bodily harm!  (Do I sound like a lawyer?)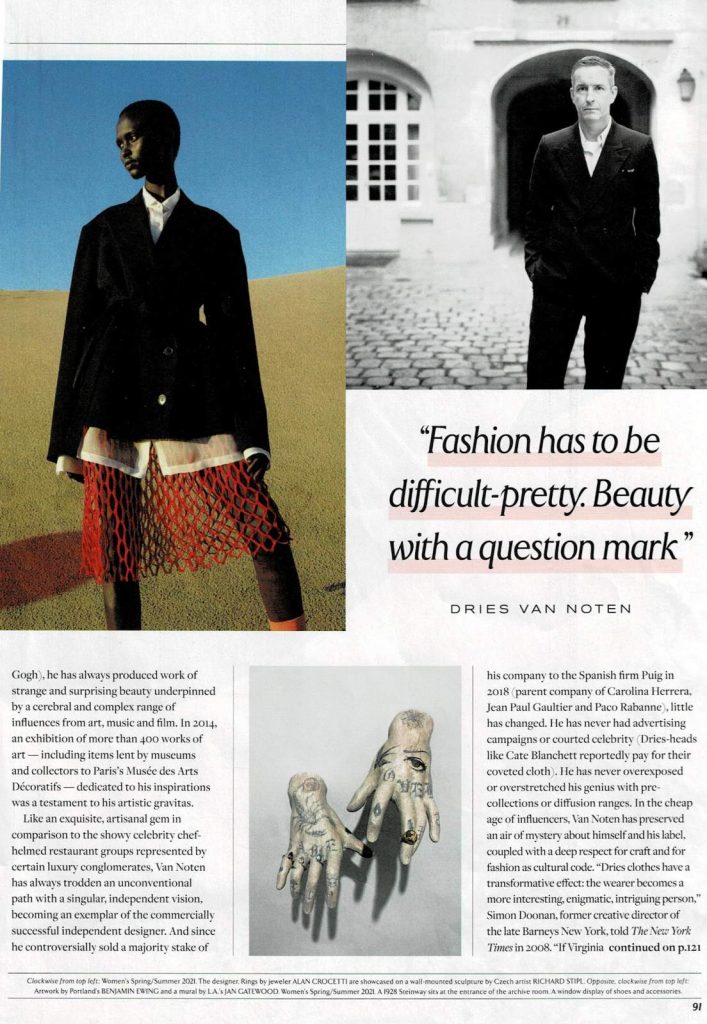 The only thing worse than a loosely woven bag is a loosely woven skirt . . . . as pictured in the Spring 2021 issue of C California magazine. The look is great so long as you don't sit down anywhere any part of the skirt might catch. When the look provides so little coverage, at least you won't be exposing more if and when the inevitable rip occurs.