The September 2020 issue of Vogue stated the new reality succinctly: "The defining accessory of our era is not, as it turns out, an It bag or a chic new shoe. It's something far more essential: the face mask."
Without further comment, Vogue presented a fashion spread that coordinated face masks with fashions. Here are two examples of the featured looks: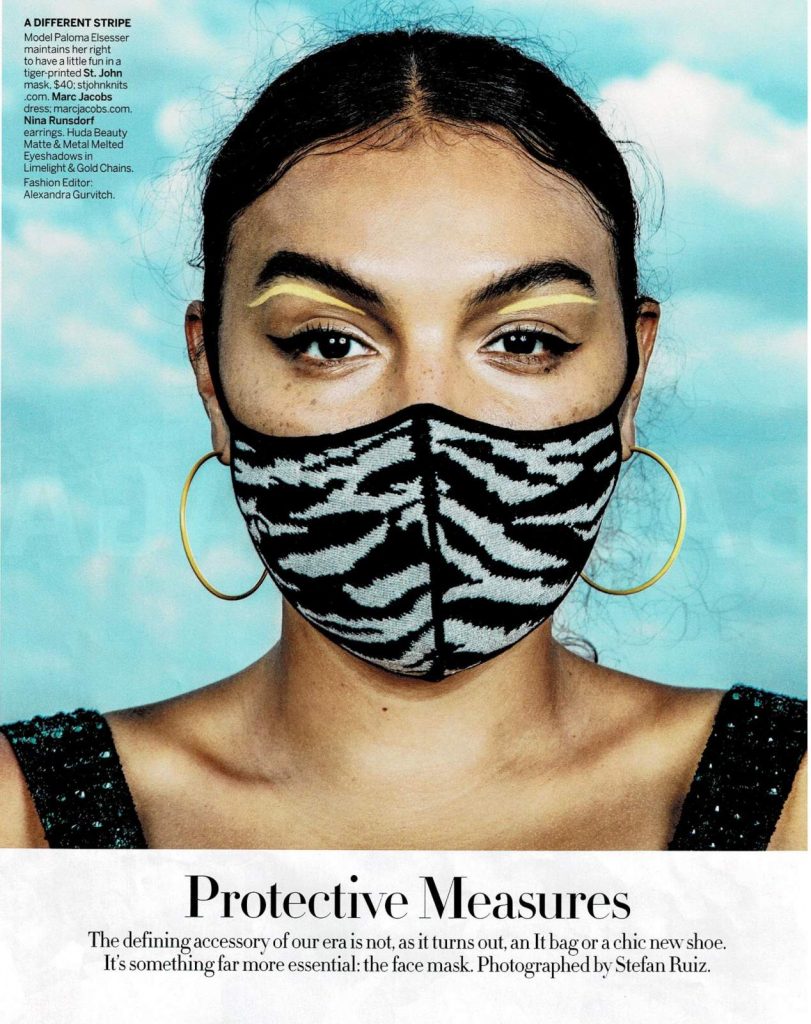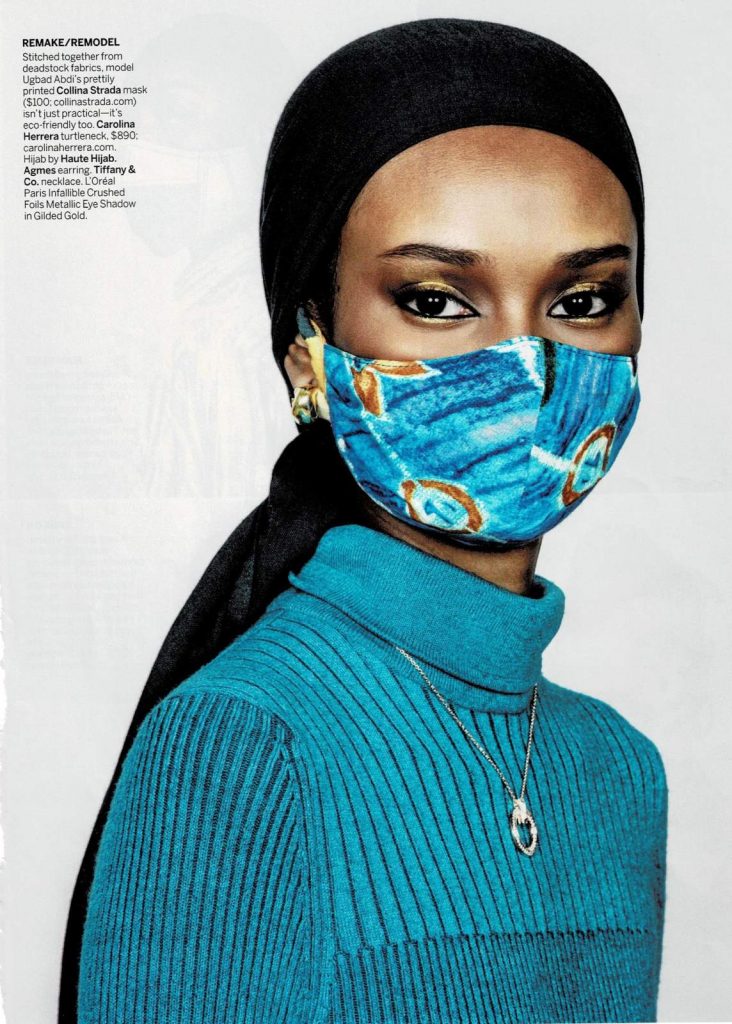 What is also part of the new reality is that the eyes are the focus of the face more than ever. Forget about tooth whitening and flattering lipstick colors: the mouth is not seen. It's time to focus on the eyes.
Mascara and eye shadow can draw attention to the eyes, but there is something further that doesn't require makeup. Nonverbal facial expressions are what will allow one to make a statement. Fashion supermodel, actress and business mogul Tyra Banks introduced the concept of "smizing," or smiling with one's eyes, during the run of her reality television series America's Next Top Model. We can communicate much in the way of kindness, friendship and joy through the smile in our eyes.
The masks themselves present fashion opportunities, to be sure. Find masks in colors and prints that are flattering if you are going the fabric mask route in lieu of medical grade masks in that go-with-everything light blue and/or clear face shields.
Don't forget jewelry. Earrings, necklaces and brooches can draw attention to the face in a most flattering way. (Tips on jewelry wearing are beyond the scope of this short post.) However, be mindful of earrings that can caught in the ear loops of masks. Stud earrings may be a good choice in lieu of the large hoops seen in the Vogue fashion spread.
Whatever your fashion preferences, one fashion rule applies to us all right now: It is essential to wear a mask whenever we are out in public to help combat the spread of the coronavirus. Protect yourselves and your loved ones and everyone with whom you come into contact.