It's Halloween – the one day of the year when putting orange and black together is a tradition. Orange is not a color that is easy to wear, and charring the citrus, if you will, to produce burnt orange doesn't make it any easier.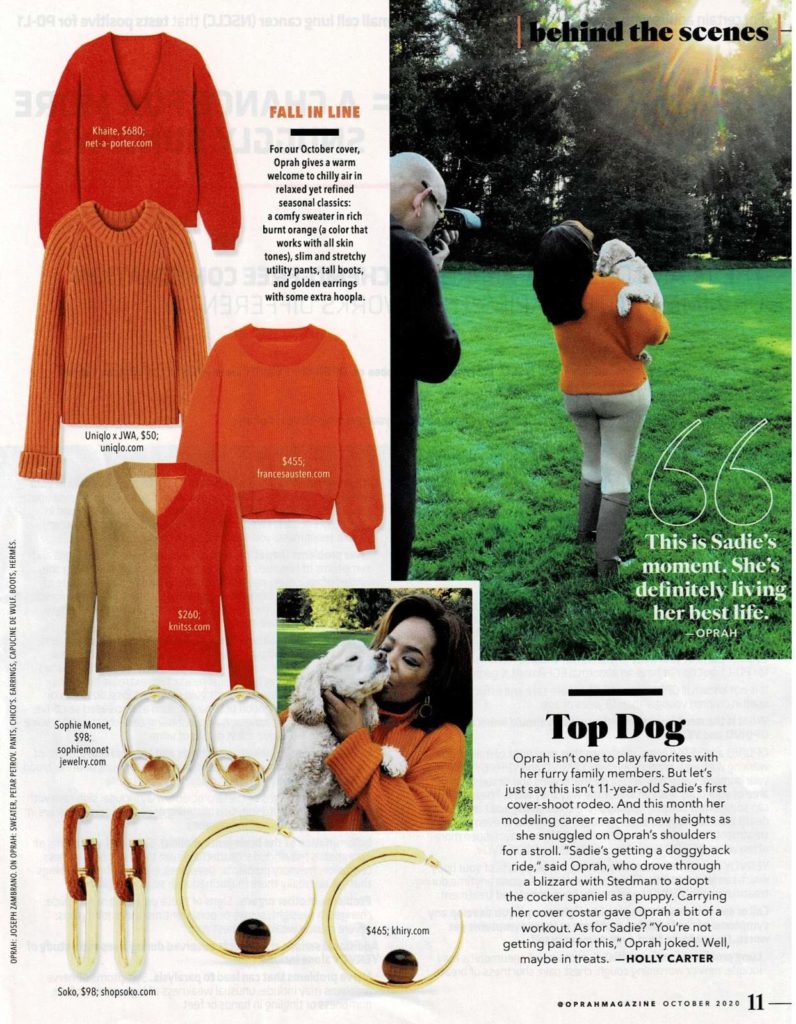 Thus I'm having an "Oh, No!" moment with a bit of fashion advice given in the October 2020 issue of O, the Oprah Magazine. On the cover, Oprah "gives a warm welcome to chilly air" in "relaxed yet refined seasonal classics" consisting of "a comfy sweater in rich burnt orange" plus slim pants, tall boots and golden double hoop dangling earrings. She looks great in the hue. The fashion editor opines that burnt orange is "a color that works with all skin tones."
No, no, no. Burnt orange is a decidedly warm hue, and works beautifully on many skin tones that have warm undertones. Yet there are even exceptions to that, as burnt orange is an assertive intense hue. Someone with very pale warm skin may find the color too strong and overwhelming to wear; a soft "Creamsicle" orange or coral may be much more flattering.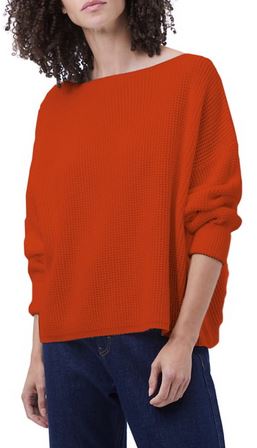 And anyone with cool toned skin is likely to find that burnt orange makes her or him looked washed out, as seen in this example of an item offered by a major retailer. If pink is one of your preferred colors, chances are that orange is not going to be flattering. As the character Elle Woods proclaimed in Legally Blonde: "Whoever said orange is the new pink was seriously disturbed."
Pink also won't work for everyone, of course, although it's likely to be a great choice for a pale blonde. If you're looking for a color that truly works on all skin tones, think turquoise. It has the right mix of cool and warm and a medium intensity that works beautifully for just about everyone.