Every year I would wrap up my jewelry blog at TrulyJewelry.com with a montage of recently published photos of exquisite jewelry. This year I wish to bring the tradition here.
Think of these images as a gift to the visual senses, as seen in a collection of diamond earrings and ring adorning the very design of  the word "GIFT" on a page of the December 2019 – January 2020 issue of Harper's Bazaar.
Consider the workmanship in gold, enamel and precious stones in a necklace from Bulgari pictured in the November 2019 issue of C California magazine.
Imagine the in-person visual impact of whole-ear diamonds that stretch from the cartilage all the way to the lobe from Cartier pictured in the November 25 – December 8, 2019 issue of New York magazine.
Revel with me in the color combinations of the ring designs from Pomellato pictured in the November 2019 issue of Town & Country.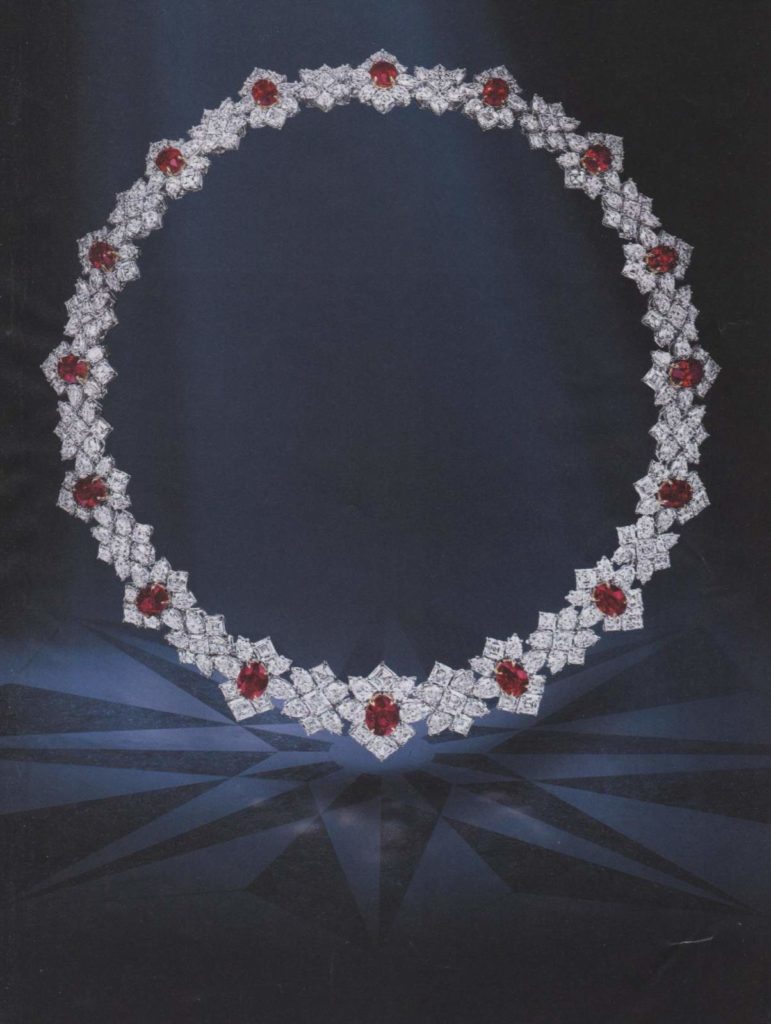 And finally, marvel at the perfection of a ruby and diamond necklace from the high jewelry collection of Harry Winston pictured in the November 2019 issue of Elle Decor.
I have a pretty little magnet on my refrigerator with a suggestion I'd like to share as we head into the New Year, with all its promise:
Find a moment of beauty and linger there a while.