How does one explain the photo below of the well-respected plus-size model Paloma Elsesser in the October, 2019 issue of InStyle magazine?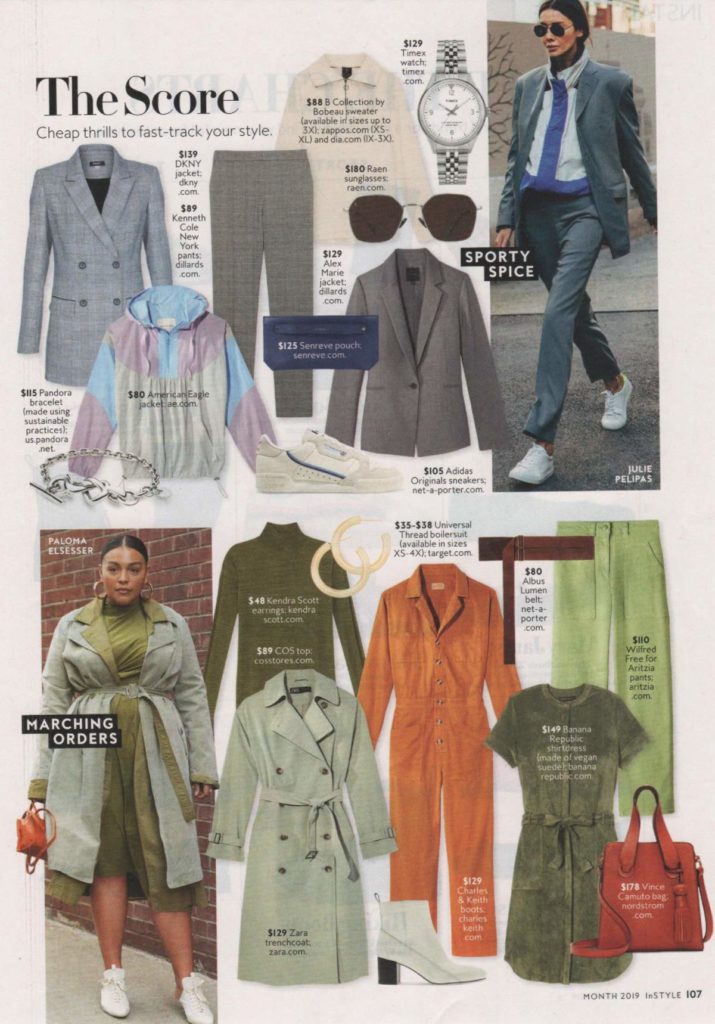 Elsesser is often described as an outspoken voice for plus-size models and has a vast Instagram following. She was honored earlier this year by being selected by the CFDA to join the selection committee for the CFDA/Vogue Fashion Fund award.
Her beauty shines in numerous photos you can find on the Web, even if you aren't an Instagram follower (and I put myself in the latter category).  One lovely example is above.
Compare that with the photo chosen by InStyle, above, on a page devoted to "Cheap thrills to fast-track your style." Elsesser is pictured in a trench coat that is wrong on so many levels that I find it entirely inexplicable. Consider:
The coat is far too small, and doesn't fit around her.
The sleeves are too long, and one sleeve is turned up more than the other.
The tight belt looks terribly uncomfortable, like a desperate attempt to keep the coat in place.
The coat is shown over a dress and some kind of additional layer that hangs out from the bottom of the coat irregularly, which looks sloppy.
The high neckline isn't especially flattering – it makes her look very much "closed off."
The white shoes are trendy but draw the eye downward to the irregular hems and detract from the rest of her look.
The red purse is small and sloppy with all its straps and doesn't go with anything else she is wearing.
Is this genuinely meant to inspire InStyle readers?
Interesting . . . Note that the month was left off the bottom of the page, which shows the place holder "MONTH" rather than the word "OCTOBER" as seen on the back of the page. I have to wonder if this page had a tentative photo intended to be replaced. Please tell me it was.