I do not know how much influence an actress is given relative to the costume she is required to wear in a film. I am incredulous that a celebrity chooses to wear something unattractive unless that is essential to establishing the character being played. I am also incredulous that an elaborate bejeweled wedding gown from a couture designer could purposely be designed to make a character look unattractive.
In the upcoming film "Marry Me," Jennifer Lopez plays a woman jilted by her rock-star fiancé as she is about to get married at Madison Square Garden and who picks a guest from the crowd to marry.
Her publicists have released dozens of photos showing Lopez in a magnificently elaborate custom wedding gown and veil from designer Zuhair Murad. Celebrity watchers, including some in the main stream media,  have been gushing over the dress, calling it glamorous and gorgeous.
Yes, the dress is gorgeous, but flattering it is not. Here is a photo from the November 4, 2019 issue of People.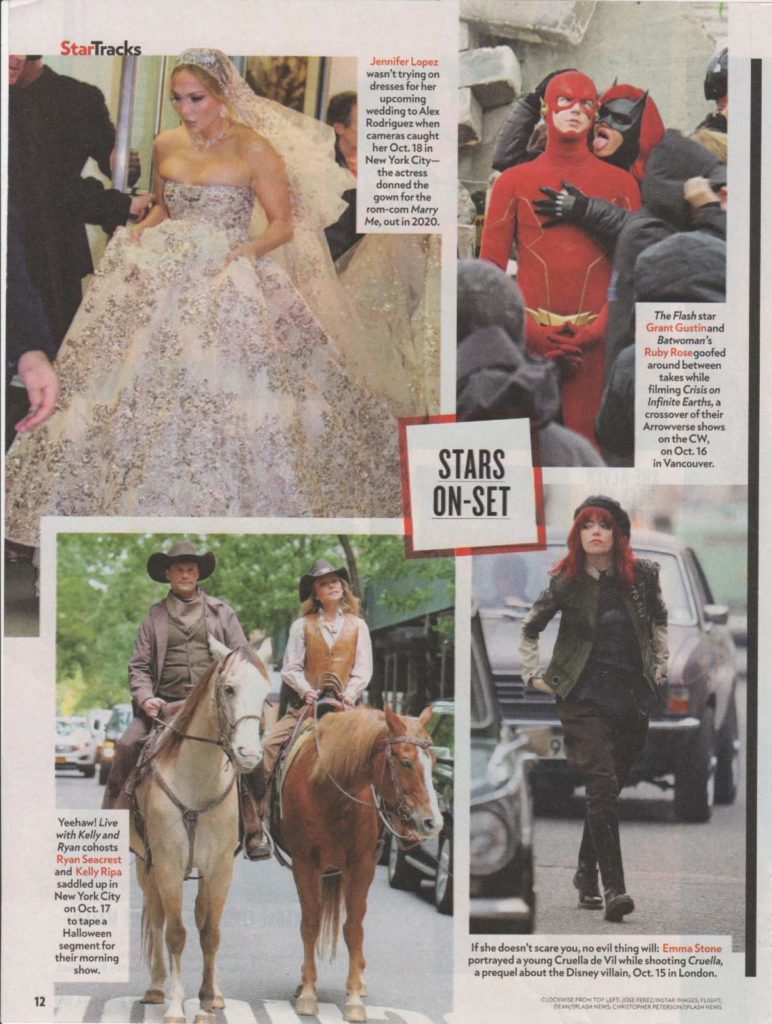 No, that photo is not an aberration. Here is another shot from the Web.
Jennifer Lopez is stunning at age 50, in superlative shape. Why on earth would anyone put this beautiful woman in a dress that crushes her bosom?  This is a custom dress – it could easily have been altered to fit her, whatever the cost.
I give this look a thumbs down and a serious oh no, J Lo!