A renewed interest in silk scarves as fashion accessories this year, especially as cooler weather means the extra heat of silk on the neck is less of an issue, prompts many of us to revisit the vintage pieces already in our wardrobes.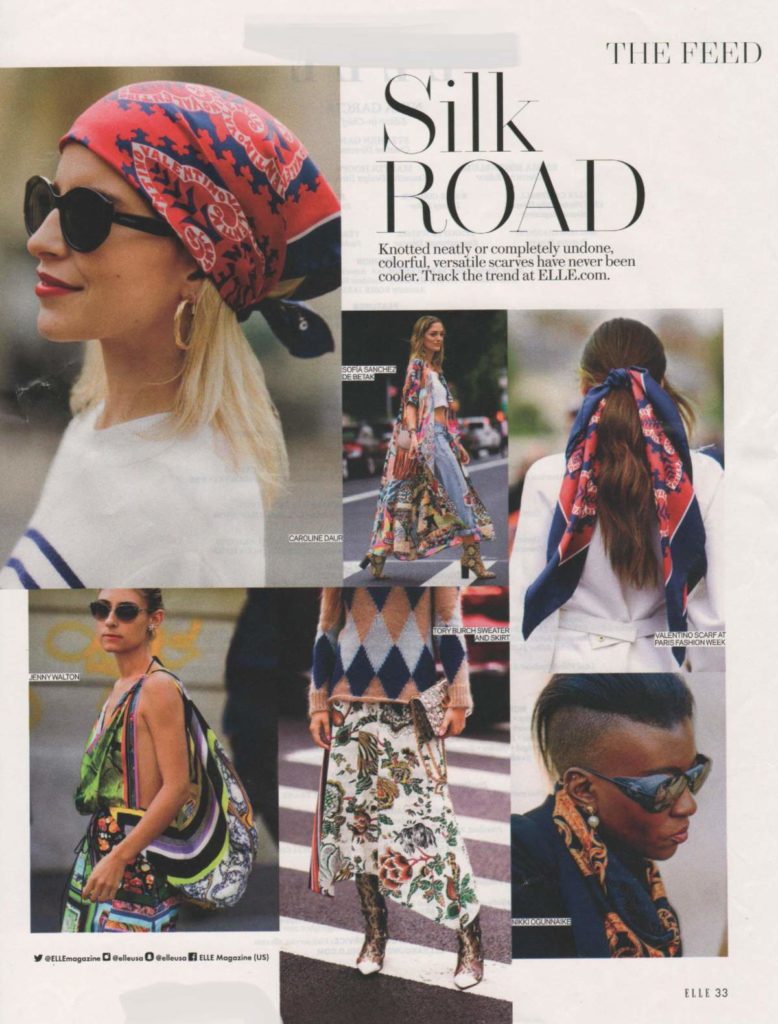 Scarves can add beautiful color to an ensemble, and their versatility is evident, as seen in this montage of photos from the February 2019 issue of Elle. There are books dedicated to the art of scarf tying. Scarf clips can assist in the draping; scarf clips with attached brooches can assist in the exact placement of a scarf for the most flattering look. Scarf tubes through which scarves can be run can add further embellishment and personal style.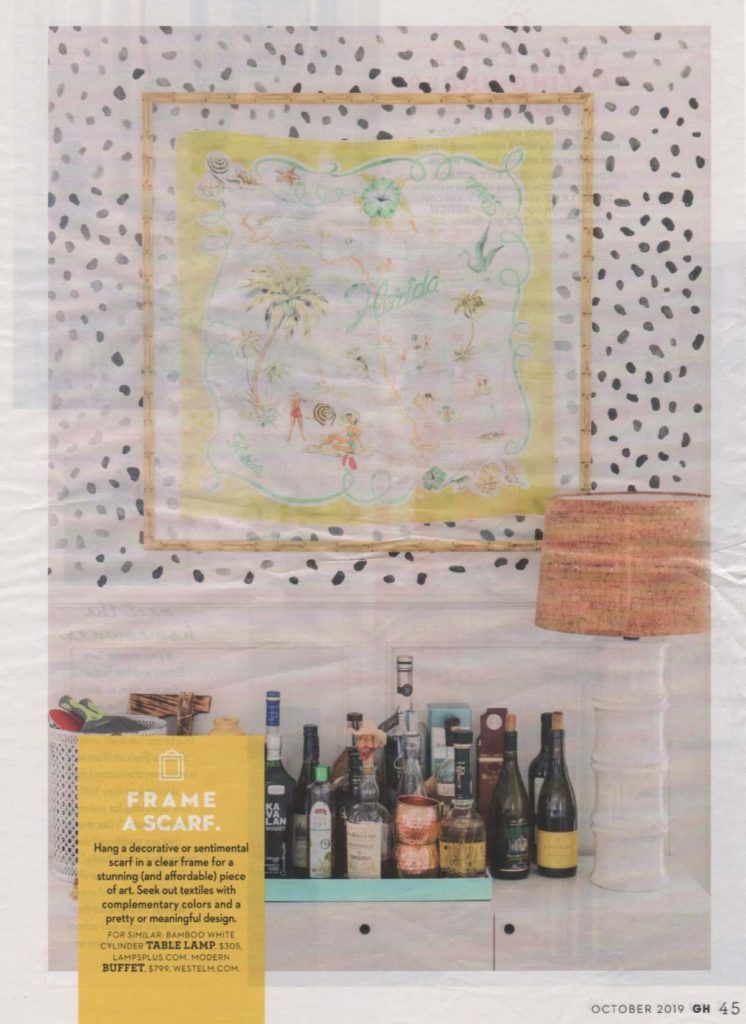 The article "Mix, Match & DIY" in the October 2019 issue of Good Housekeeping takes another approach as it urges readers to "Steal these clever ideas for incorporating vintage finds and easy projects into your décor." One such idea:  "Frame a scarf. Hang a decorative or sentimental scarf in a clear frame for a stunning (and affordable) piece of art."
Stunning, quite possibly. Affordable? I did some research online to see just how easy and affordable it is to hang a scarf in a clear frame. You'll need essentially a quality poster-size two-layer frame, which is not going to come cheap. And then you have to figure out how to get the scarf to lay flat and stay put within the confines of the two layers. Putting the scarf on some type of backing is likely to damage the silk. Magnets might be usable, but will interfere with the clean look of framing. Piercing the silk is not an option. I came to the conclusion that this is a job best delegated to a professional framer.
Once framed and hung, the scarf in its frame may well fade or discolor by the effect of sunlight beating through the frame. And, of course, the scarf is no longer available for enjoyment as a fashion accessory. The price of that "affordable" project may be steeper than you might have anticipated.
Once a scarf has outlived its useful life for personal adornment, however, repurposing it by hanging it in a frame or making it into a pillow can extend appreciation of its beauty as a work of art.