I have been more than a bit amused at all the accolades given by the fashion press for the KaleiDiorscope or KaleiDiorscopic print featured on clothing and accessories introduced by the French design house Dior for summer 2019.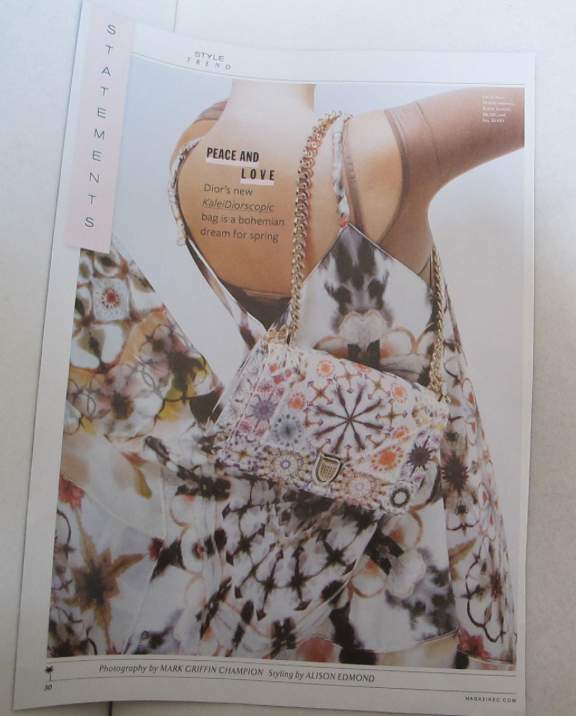 Image: Dior dress ($9,000.00), bodysuit ($1,650.00), bralette ($1,250.00) and bag ($3,450.00) as pictured in the May 2019 issue of C California magazine.
The name of the design is clever –a play on the word "kaleidoscope" referencing the toy containing mirrors in a tube that produces changing patterns when the tube is rotated. Indeed, there is something vaguely tie-dye about the patterns, something vaguely tropical….
Actually, something precisely tropical. Something natural. The natural tiger cowrie shell, to be precise.
Image:  Natural tiger cowrie shell earrings, available on eBay for $39.98.
Neither the American Dior web site nor any of the fashion press have noticed how beautifully the patterns coordinate, so I'll do it here. And I'm offering a pair of earrings that will give you the look for less than one percent of the cost of the bag.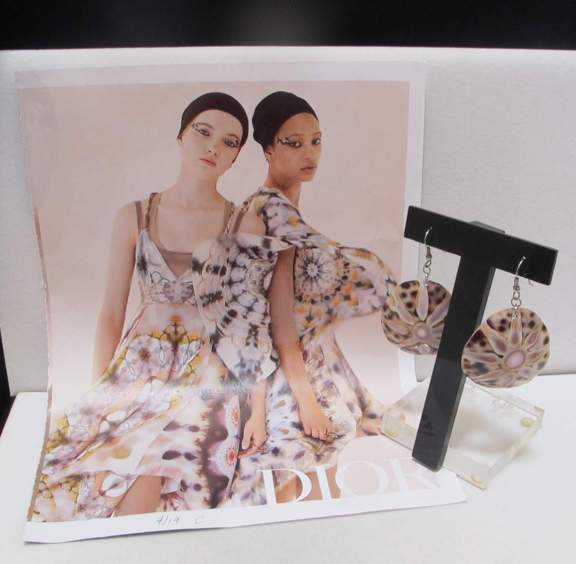 Image:  The earrings pictured with a Dior ad from the April 2019 issue of C California magazine.
Buy the earrings. Wear them. Enjoy the compliments. If someone asks, just tell them, "It's not Dior, it's nature."