Menswear-influenced fashion plays a significant role in most professional women's wardrobes. Luxe fine fabrics of wool and cashmere and subtle plaids bring elements of quality and elegance to a woman's style. Today, chic pantsuits provide ease and comfort that avoid pesky issues about hosiery and heels (so long as the heel height is correct – reference my last post).
I'm having an "Oh No" moment, however, with the promotion of menswear-influenced wristwatches paired with women's formal wear.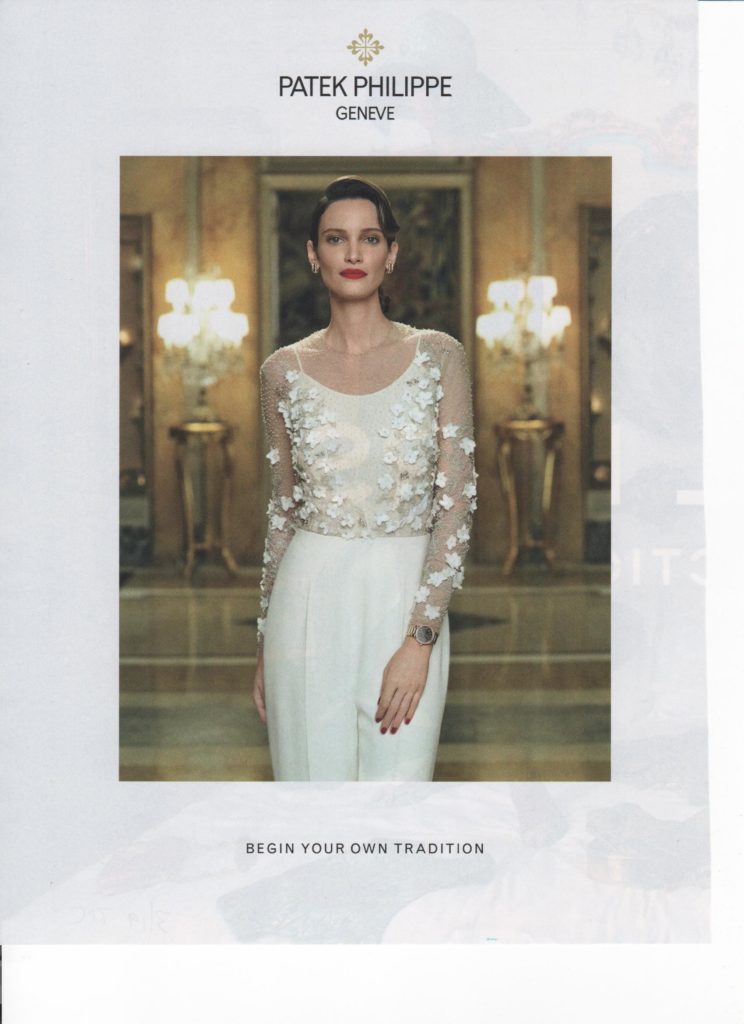 The perfectly gorgeous wristwatch in the ad shown here from Swiss watchmaker Patek Philippe, does no favors to the wearer paired with a stunning evening look, particularly when the evening look is so ethereal and delicate as the flower-appliquéd ensemble pictured. The watch interferes with the line of the sleeve and looks jarringly out of place.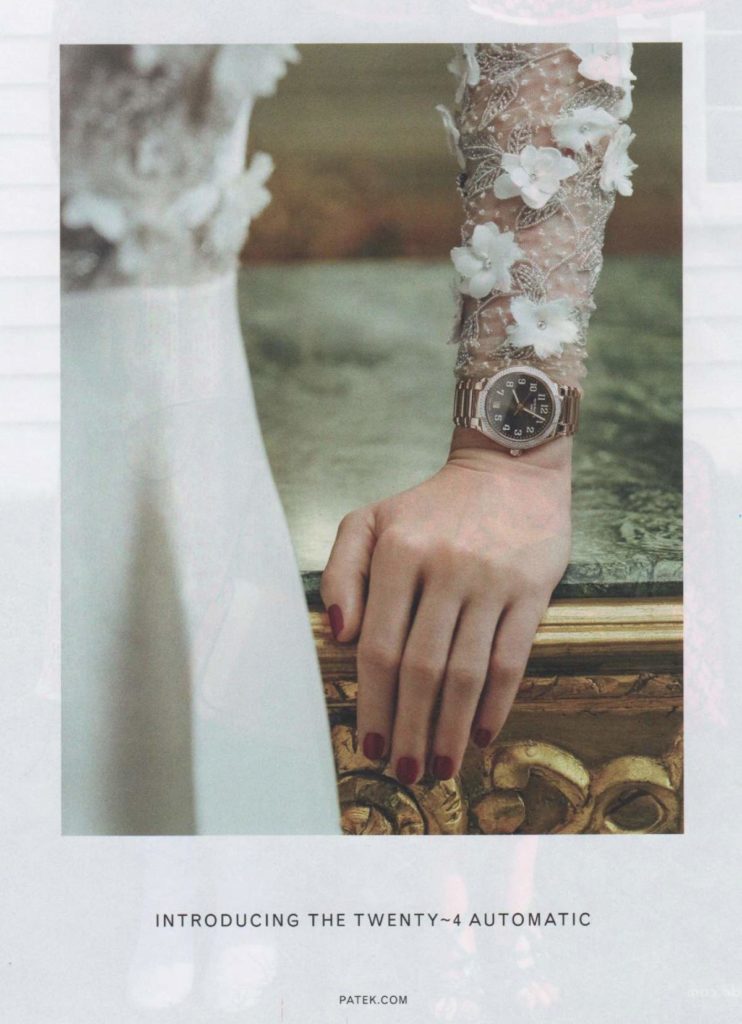 The lovely model would be much better accessorized with substantial earrings that complement her long neck and coordinate in style with the top. A more delicate evening wristwatch would be a lovely option.
By all means, enjoy a beautiful menswear-inspired watch, but leave it at home when heading out in evening wear.