Animal prints are a perennial fashion favorite, and they are back again this fall. Leopard print coats in particular are seemingly ubiquitous, although they require a certain energy to wear. These are not coats for those with shy, sweet personalities. These coats are attention-getters. Below, a sampling of this season's leopard print coat offerings, from the August issue of InStyle magazine.
The high-energy symbolism of the leopard coat can be seen, for example, when beleaguered advice columnist Plum Kettle, the protagonist of Dietland on AMC, begins to step out from her old life and routines on the road to self-discovery. A newly exuberant Plum appears in several episodes wearing a leopard print coat.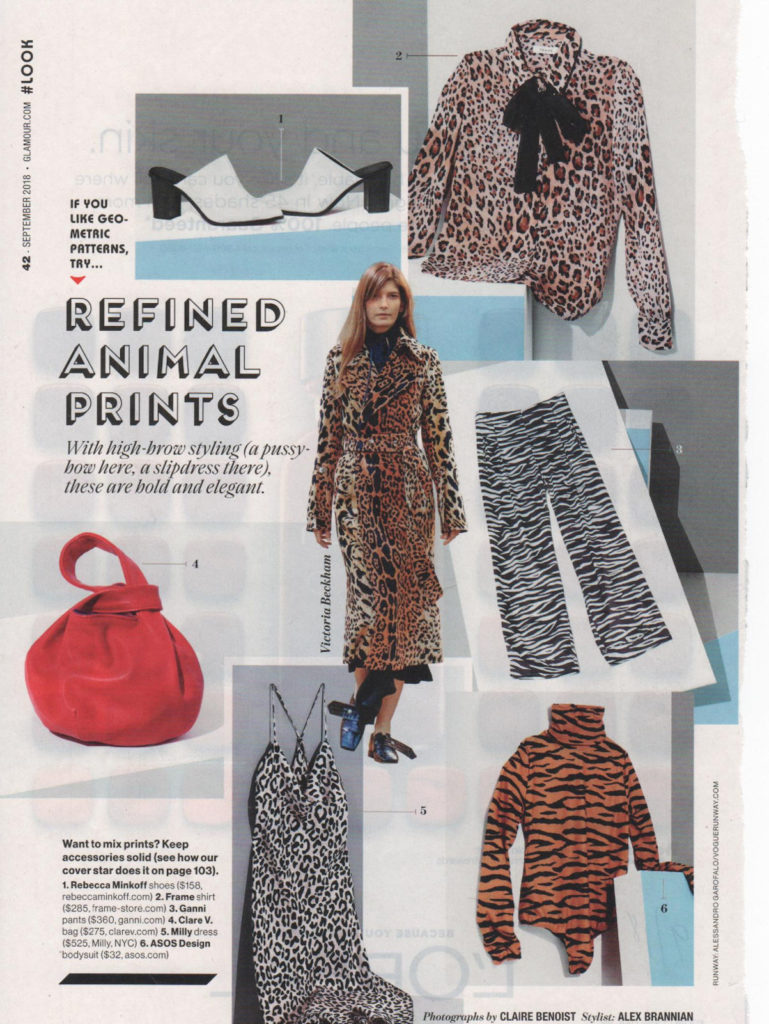 If you love animal prints but a full-length coat may be a bit too much – trust your instincts here—there are all manner of accessories and garments that can bring a dash of animal print without taking over the look. Some examples can be seen in the fashion spread from the September 2018 issue of Glamour pictured above. The leopard print blouse would be striking with black slacks, skirt or suit.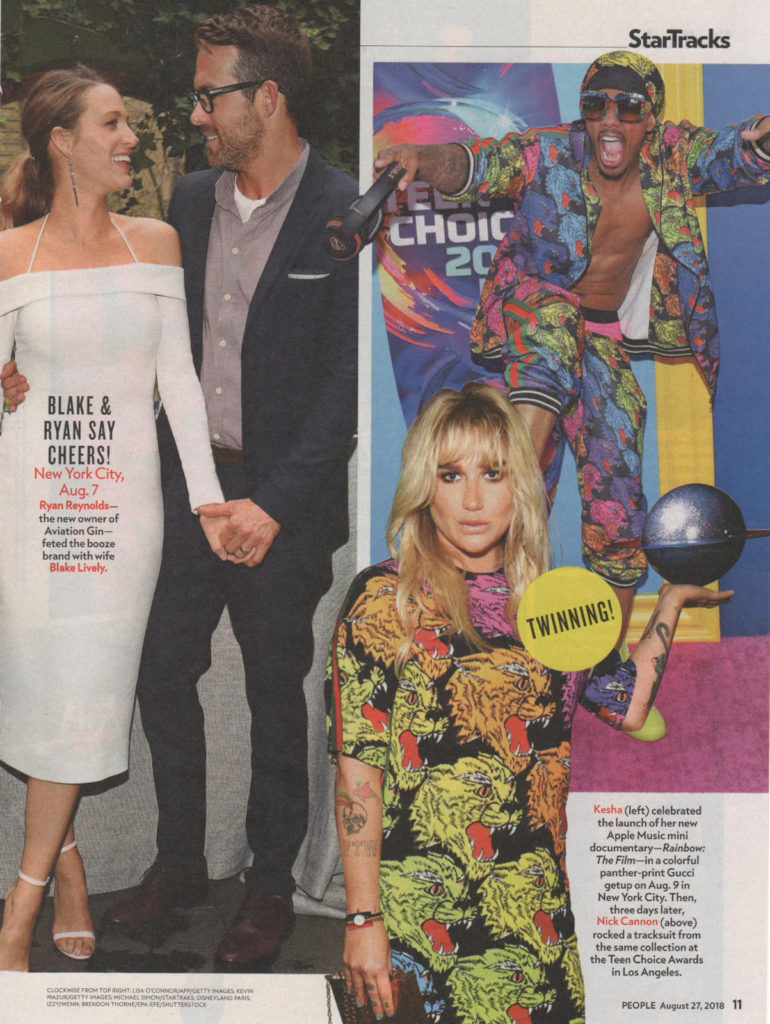 A revved-up variation on the animal print is Gucci's vibrant panther print. Singer and actress Kesha is lost in the Gucci dress she wears pictured in the August 27, 2018 issue of People. The print draws the eye, and the lovely woman wearing it is not the focus. Contrast that with singer Nick Cannon wearing a tracksuit made of the same panther print material. Cannon's energy rocks the print; it doesn't wear him.
If the energy conveyed by the print suits your personal energy, it can be a great match.