As stated in the September 2017 issue of InStyle magazine:  "The latest way to express yourself? However you damn well please."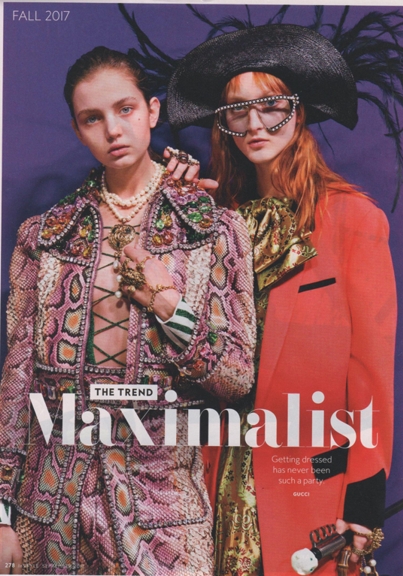 Or put another way, also quoted in the magazine, picturing two over-the-top looks by Gucci, "Getting dressed has never been such a party."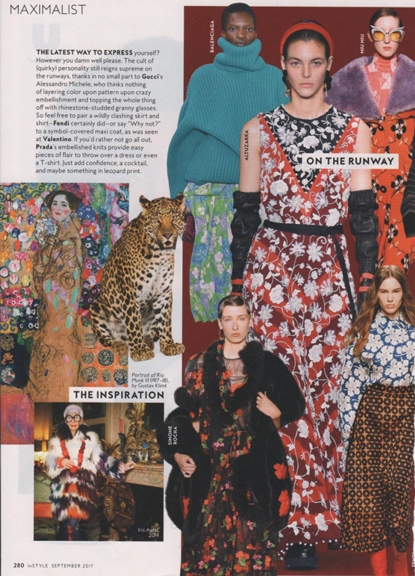 The looks are conversation starters, to be sure, but keep in mind that the conversation will be largely about the clothes. Authentic personal expression should be the foundation for every such display of exuberant dress. If the look makes you feel joyful, go for it. That excitement will come through in those conversations the clothes start.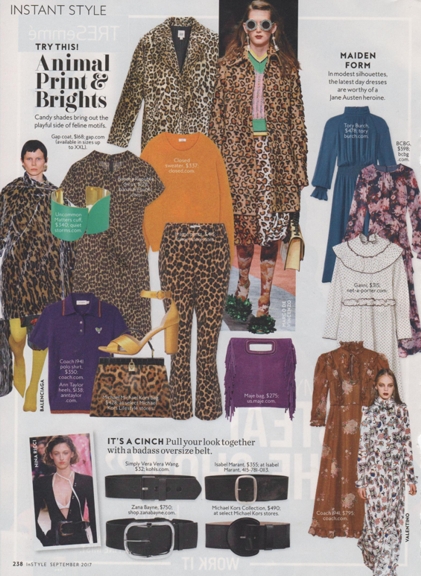 A variation on the theme utilizes animal prints as the main component of an ensemble. Eye-catching, to be sure, but the wearer can get lost in all those feline motifs. Be mindful that animal prints are a sexy motif and can easily overwhelm one's personal style.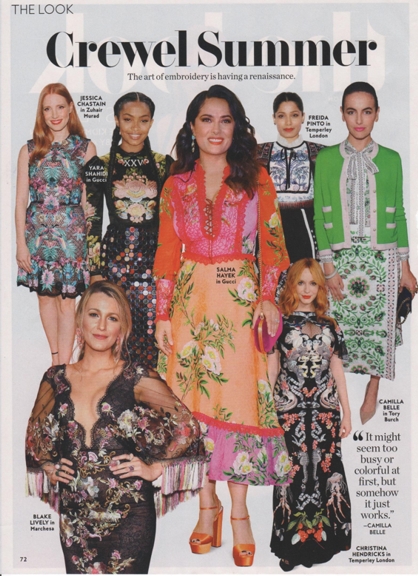 In a fashion spread celebrating the art of embroidered fashions in the August issue of InStyle, actress Camilla Belle remarks: "It might seem too busy or colorful at first, but somehow it just works."
Trust your instincts. If you get lost in your ensemble so that it is wearing you, give that maximalist look a pass. On the other hand, if the exuberance of the ensemble makes you smile from ear to ear, go for it!  Don't be afraid to break a few rules. Celebrate! Have fun with fashion.
Save
Save
Save