Cross-body bags are one of my favorite accessories. A beautifully designed bag that appeals to my aesthetic, combined with a strap long enough to cross from one shoulder across my body to the level of the opposite hip, is my idea of a marvelous invention.  Especially wonderful for travel and for taking public transportation, such a bag allows me to keep my handbag safely in view while enabling me to unlock doors, carry packages, wheel suitcases, or do other things that need to be done without leaving my bag unattended.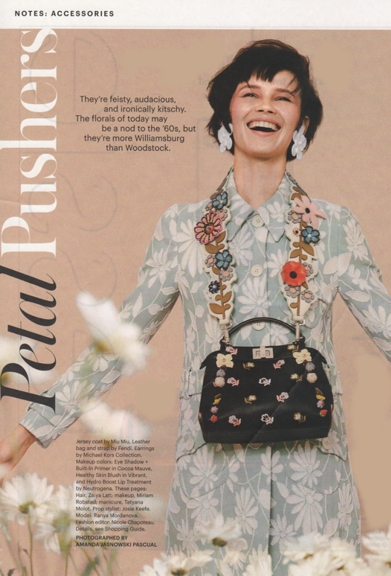 A number of high-end designers this season seem to have designed so-called cross-body bags with short straps, showing the bags worn essentially as necklaces. The March 2017 issue of Allure features a model who wears a leather bag and strap by Fendi as if she is wearing a necklace, presumably to show off the workmanship on the strap.  The look works because the model has a small bust, with no curves to disrupt the line of the strap. The handbag emphasizes her boyish figure.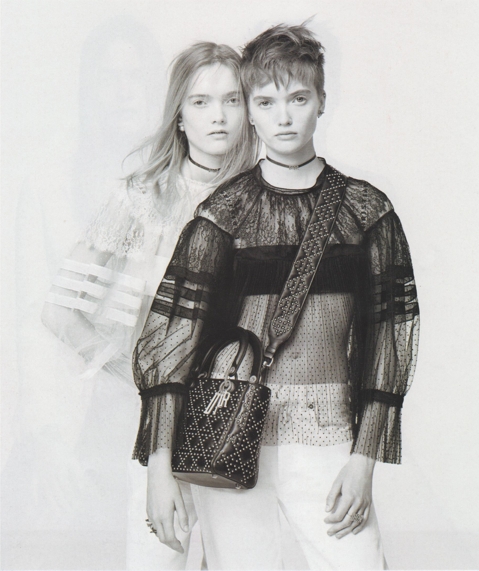 A current ad for Dior emphasizes the androgynous effect of a cross-body with a wide strap. Although worn to the side, the bag strap has little length to accommodate curves.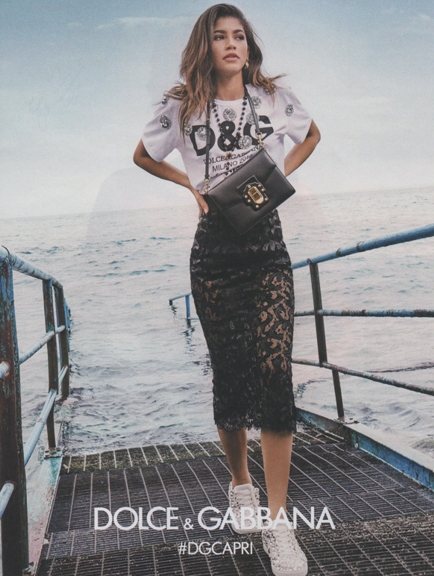 As for this current ad for Dolce & Gabbana, showing a structured leather bag with strap worn as a necklace, my initial reaction was "ouch!" — that pointed edge of the bag seems to be hitting in a rather awkward spot on the curvaceous model.
Bags with shorter straps, such as the Dolce & Gabbana, can be worn as classic shoulder bags, draped over one shoulder, the bag falling to the side of the wearer. Wearing a bag in this fashion likely requires some adjustment from time to time to keep the bag strap up on the shoulder, and, since the bag can easily be slipped off, this style is much less secure for travel.
To find the perfect cross-body purse, do a bit of planning. Determine the ideal length of a strap for a cross-body bag that fits your body, and use this strap measurement when selecting a new bag. You can confidently cross the other "cross-bodies" off your list.
Save