After years, if not decades, of the fashion world turning up its nose at the concept of wearing suites of matching clothing or accessories, matchy-matchy has come back into style in a big way.
"When it comes to this season's brightest prints, don't be afraid to double up" advises the September 2015 issue of Harper's Bazaar.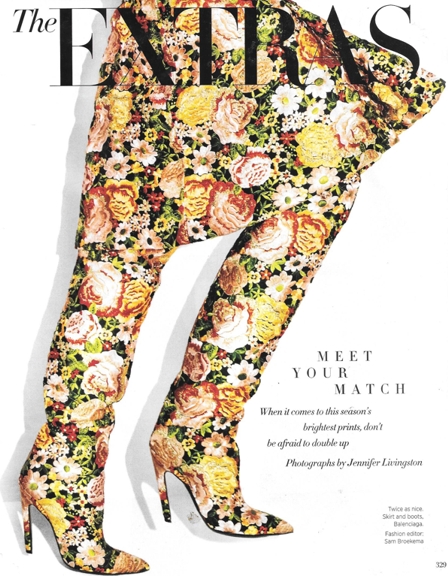 Featured examples of the matchy-matchy look  in the September issue of Bazaar  include a floral print skirt and matching boots from Balenciaga;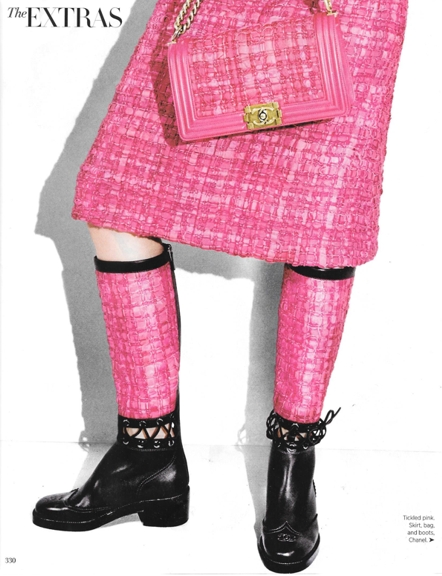 . . . a skirt, bag and boots from Chanel;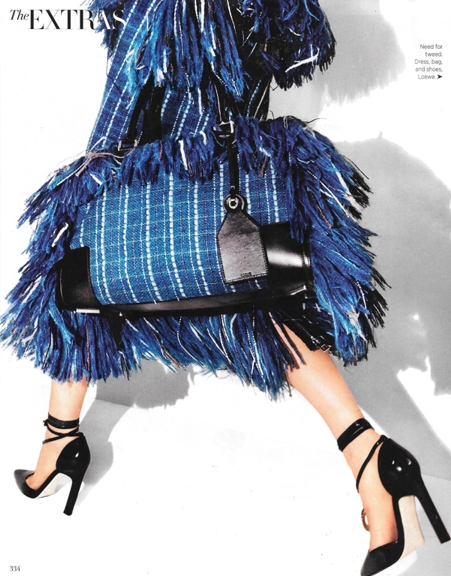 . . . and, my personal favorite, a tweed dress and bag from Loewe.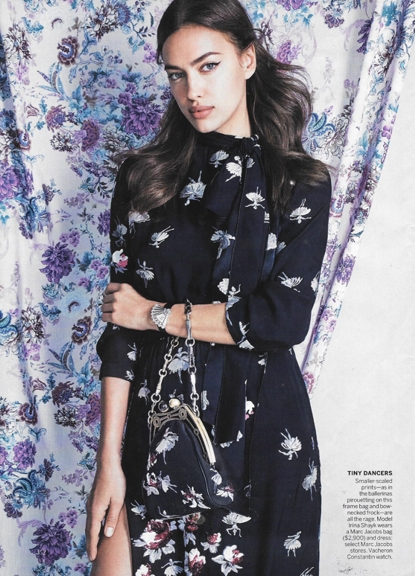 The August 2016 issue of Vogue features a smaller-scale ballerina print on a matching frame bag and bow-necked dress from Marc Jacobs. Jewelry lovers, please note the exquisite watch from Vacheron Constantin in a fan shape that echoes the shape of the ballerina skirts in the print — fabulous!
Aside from prints, matching the color of one's shoes or boots to one's ensemble is also making fashion news. People magazine featured celebrities who matched their shoes to their frocks in the August 15, 2016 issue.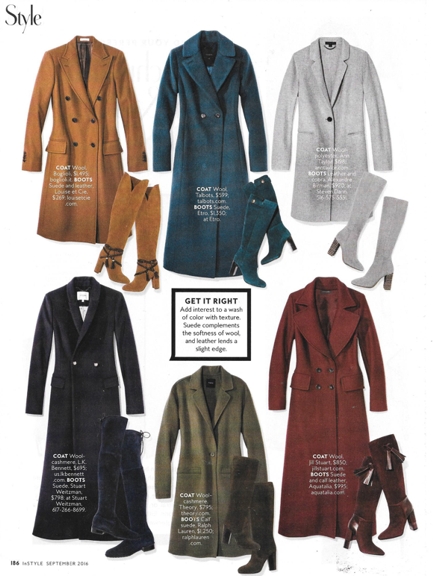 The September 2016 issue of InStyle features monochromatic coat and boots ensembles.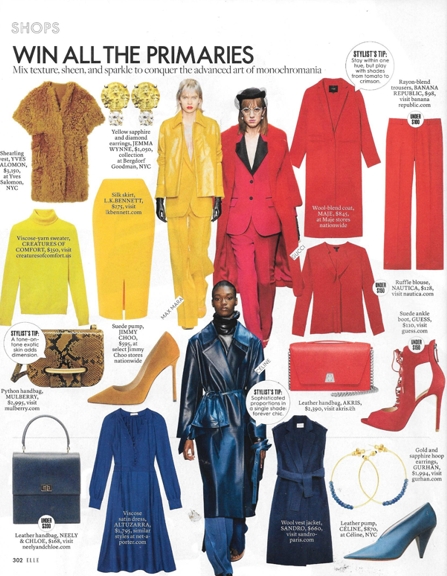 The September 2016 issue of Elle goes further, labeling the new trend "monochromania."
A matching ensemble is the most expensive way to dress, but when the color or print is one you absolutely love, it's the perfect time to double or triple up on your purchases to incorporate these favorites into your wardrobe. With proper care, you'll be able to enjoy the print or color well into the future mixed with other pieces in your wardrobe, even after the matchy-matchy trend has once more waned.
Save
Save
Save