The September 2012 issue of Allure magazine published this extraordinary assertion: "Women report thinking about wrinkles five to six times a day, on average." The reported source of this information: an Avon Anew Survey.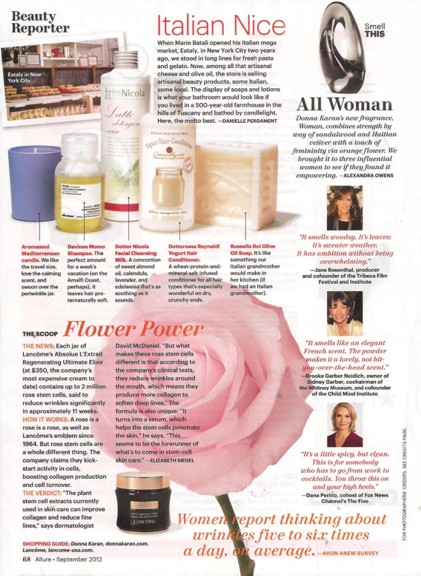 Curious to learn who these women are, I went online to search for information about the Avon Anew Survey and found nothing – no press release, no news story, nothing at all to shed light on the statement. Who are these women obsessed about wrinkles? What age range do they represent? Where are they located?
The bigger question: Why? Why waste time on such a phenomenally unimportant thing when there is life to be lived?
Contrast that news nugget with a wonderful cover story profile of designer Diane Von Furstenberg in the fall issue of Boston Common magazine, 2012, Issue 4. Along with a number of other photographs of the 66-year-old designer including the cover shot pictured above is a full page, 11 by 9 inch blow-up photo of her face, below. What confidence to allow that kind of visual scrutiny!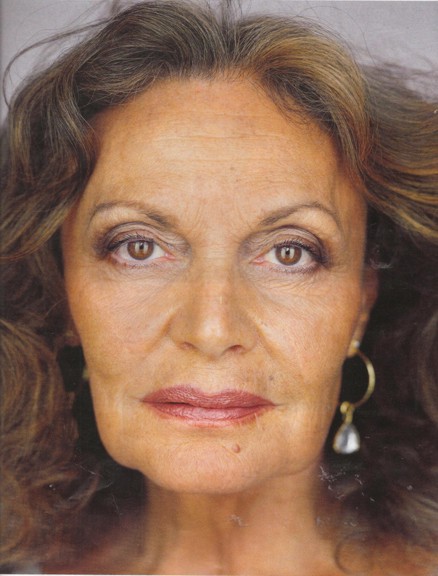 Von Furstenberg is quoted: "The most amazing thing about my brand, and to some degree me, though it's weird for me to say it myself, is the ability [to] stay relevant for so long. I think a little bit of it is because I'm always interested in what's happening around me. But I'm still the same woman I always was: I felt confidence about myself, and I sell confidence. I sell attitude, and that is completely timeless."
If you find yourself thinking about wrinkles five or six times a day, or even once or twice, give some thought instead to feeling confident about who you are as a person. That attitude, that confidence, is what people will notice about you — not your wrinkles.