Every so often I come across a photograph of a fashion styling that stops me in my tracks. Savannah Guthrie, NBC-TV's Today's new anchor, looks phenomenal in this photograph published in People magazine, wearing a dress by David Meister and earrings by Kimberly McDonald, styled by Stacey Kalchman.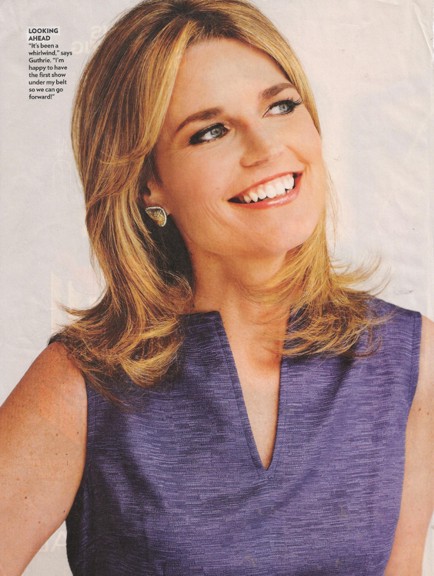 The color of the dress is perfection with Guthrie's eyes, bringing out their arresting color. The vee of the neckline of her dress is an ideal depth, coming to Guthrie's first balance point. The subtle weave of the dress repeats the nuances of color seen in Guthrie's hair, the warm yellow being a near-complementary color to the blue hues.
And the earrings — if you ever wonder why I encourage my clients to seek the perfect pair of earrings, here is a demonstration of why. The colors of the earrings pick up the hues from Guthrie's eyes as well as those in her hair. The shape of the earrings subtly reflects the vee neckline of the dress. The center stone is an eye-catching natural beauty, full of mystery and nuance. The earrings sit on her ear lobes in an appropriately professional style, bringing attention up to Guthrie's face. And the diamonds surrounding the center stone add a touch of dazzle, the perfect accessory for a rising star.
Watch for opportunities to attend jewelry trunk shows, where you can see the full line of designs and colors from a designer. Try on different designs and observe what styles are most flattering to you. If you're not sure where to start, engage the services of a professional image consultant to help you determine your best colors and to point out the nuances of design in your own person. It is those nuances that make you individually and beautifully you.